Hi, Firstly, I want to thank you for being here to read this and see what I'm about.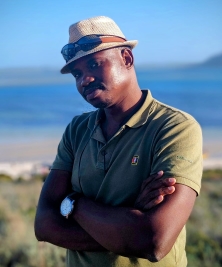 My name is Africa Mahobe, aka Africa DJ SA. I am a Cape Town DJ who is very passionate about music in general and always seeking to expand my musical knowledge. I am a firm believer in aquiring vast different musical knowledge to bring a diverse experience to any event.
I have always been a person who is very enthusiastic about music at a young age, I ventured into an informal school band for the latter part of my high school to learn to play musical instruments.
As a DJ, I pride myself in being able to play different genres of music. My current list of music genres I play is as follows:
1) House Music (All formats - From Deep House, Afro-Soul House to Afro-House and Afro-Tech House)
2) Afro-Beats and Afro-Piano
3) Amapiano
4) Hip-Hop
5) RnB & Pop
6) 90's Kwaito Music
7) 80's SA Bubblegum Music
8) Dance/Electronic
9) Jazz
......and I am always looking to expand my knowledge base.
I am also an Online Radio DJ and use that platform to explore music and keep my skills as sharp as a blade!
If you want to have a great party and wonderful time for your function, I look forward to making that experience a reality.
Regards
Africa